If it's time to get your VW serviced, now is the time to book it in with us at Dodson. We are closed during Level 4, but are booking out fast for when we all reopen at Level 3, so it wouldn't be a bad idea to get your booking in now.
We at Dodson Motorsport offer a complete servicing package for modern VWs such as Golf mk5, Mk6 and Mk7 including GTIs and Rs. Servicing engines, DSG transmissions and Haldexes, we will make sure that your VW is ready for another round of performance driving.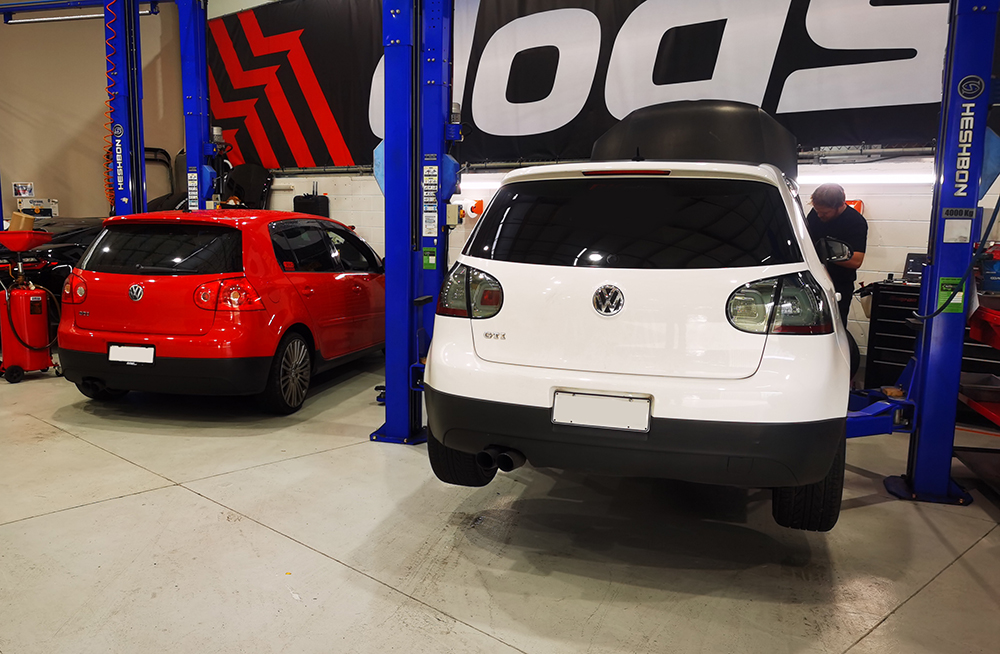 What is included in the VW servicing?
Engine Service
Our VW engine service is a premium oil change using only the best oils and materials from VW, AP Racing and Castrol. Included in the service is:
Replacement of engine oil & filter
New sealing washer on sump plug
Check and top-up of any low fluids
Inspection of engine air filter and offer replacement if necessary
Vehicle safety check
Quality test drive
DSG Transmission Service
Our DSG transmission service is only done with our DMS blended fluid specifically designed for DSG transmissions to exceed manufacturer's specifications and ensure your DSG remains in top condition. Our VW DSG Service includes:
Scanning the vehicle for any fault codes to ensure the sensors and pressures are correct
Draining the transmission oil and removing the filter
Replacing the filter and cleaning all components
Filling the transmission with DMS high performance transmission fluid
Quality test drive
Optional clutch/gear calibration & adaption drive
Haldex Service
To complete the service package for you VW we also offer Haldex servicing which can either be just a fluid change or fluid change and pump clean. The Haldex service includes:
Draining the old Haldex fluid
Filling with new high quality fluid
Optional pump and filter clean
If you need to get your VW serviced, talk to us today to book your car in for when we go back to Level 3. Call Mike on 021 441 869 or email us on service@dodsonmotorsport.com now.